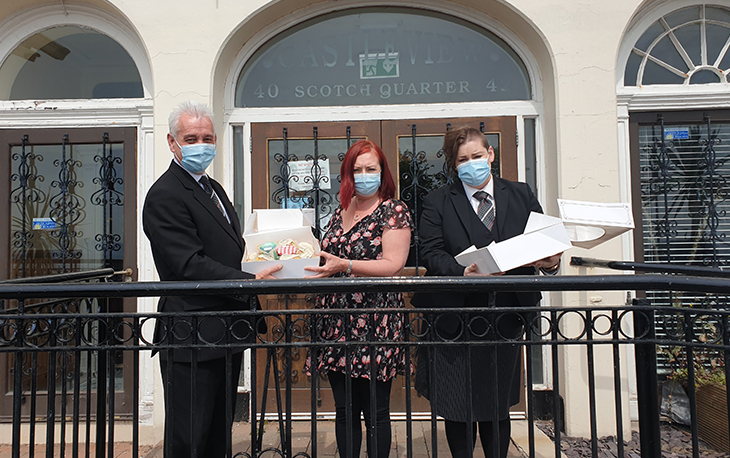 Mulhollands Funeral Directors, Carrickfergus, delivered a selection of baked goods and treats to nursing homes in the community to thank them for their hard work over the course of the pandemic.
Funeral Services Operative Tom Maguire ordered scones, tray bakes, strawberry jams, fresh cream and more before packaging and delivering them to seven nursing homes with Funeral Director Rebecca Wilson.
The nursing homes that received the surprise deliveries are Carrickfergus Manor, Burleigh Hill House, Karuna Residential Care Home, Castle View Nursing Home, Victoria Court, Whitehead Nursing Home and Chester Nursing Home.
Nursing home staff were overjoyed at the kind gesture from Mulhollands Funeral Directors, with many taking to social media and uploading pictures of the mouth-watering food.
Rebecca said: "I hope our local nursing homes see how much we and our community care about them. They've made such a difference to people's lives over the last 18 months through their hard work."