About Mulhollands Funeral Directors
Mulhollands Funeral Directors has been looking after families in the local community for over 45 years in both Carrickfergus and Larne. In June 2012 our Carrickfergus funeral home began an extensive refurbishment of the premises to provide a more modern funeral home with full disabled access, Private Restrooms, a courtyard and office space.
In 2016 our Larne funeral home also saw a refurbishment of the entire premises. Both funeral homes still offer the same level of care and professionalism that the communities have not only come to expect, but deserve. 
The teams at our Carrickfergus and Larne funeral homes will provide advice at every stage of the funeral planning process, and will arrange an individual and unique funeral to help you celebrate the life of your loved one. We have our own service venue on-site. 
Here at Mulhollands Funeral Directors we also offer an affordable prepaid funeral plan, Choice, so that you can arrange and pay for a funeral in advance. This will protect your family from rising costs and remove uncertainty about your wishes.
If you would like to talk to us about planning a funeral, or our Choice plan, please come and see us in any of our funeral homes, or if you'd rather we can arrange a home visit. We're also available 24 hours a day on the phone so if you need anything please don't hesitate to call your local funeral home.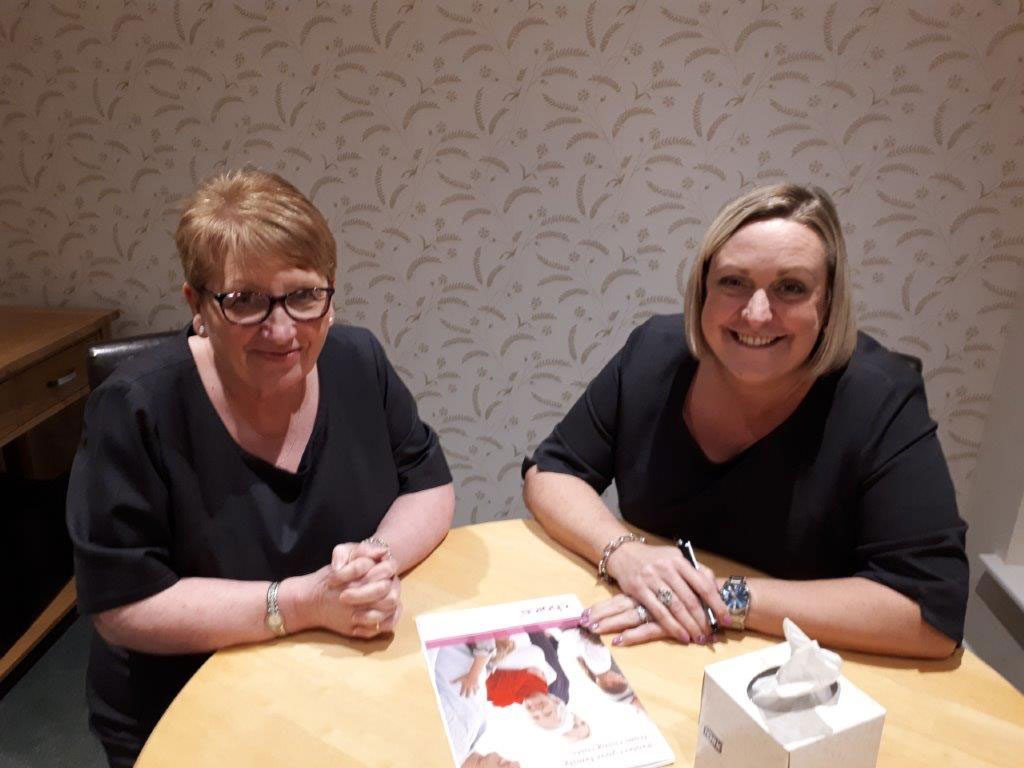 Meet the Team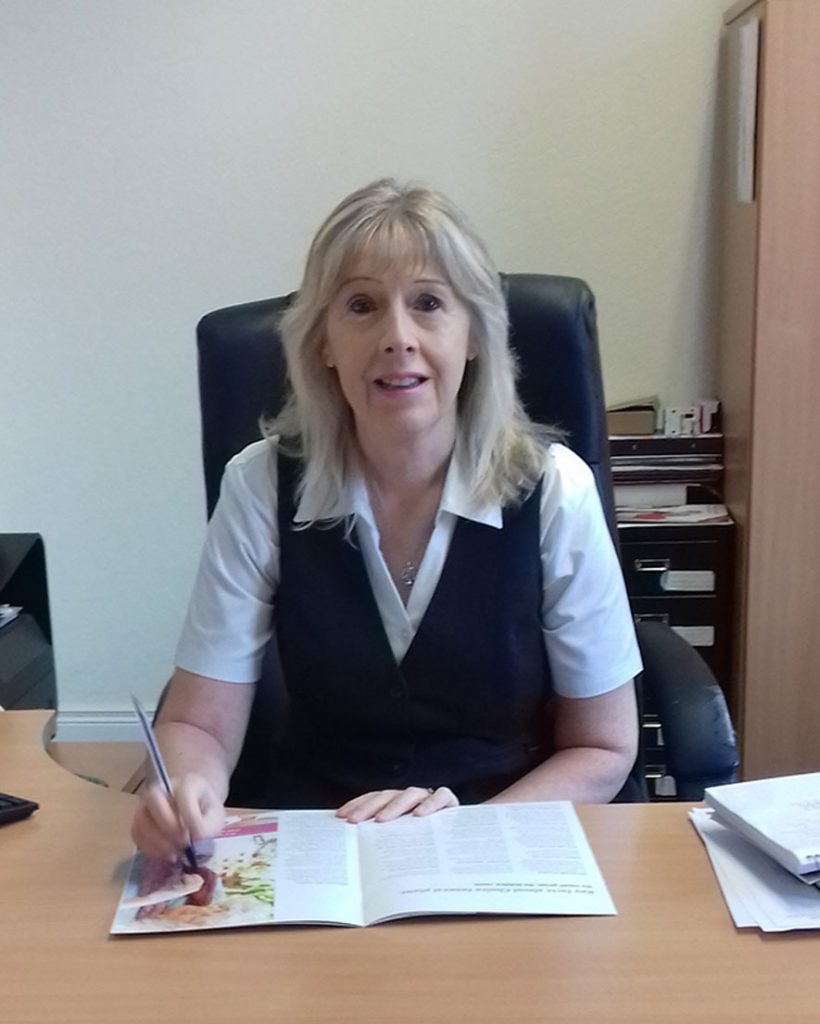 Lynda
Funeral Arranger
I worked in the Civil Service for many years, employed in a clerical role at the Inland Revenue Belfast, before moving to the Department for Social Security. Following public sector employment, I decided to work in the private sector and was offered the role as a Production Planner with Bombardier Aerospace (Shorts Aircraft) as it was named back then. In time I got married and took a complete career break to concentrate on family life.
A decision to return to the workplace involved a career change which worked around family life, so I decided to return to education and train to become a Counsellor. This was a huge undertaking and totally different from anything I had worked at previously, but for me, it was the most rewarding career in terms of helping support clients through difficult situations. Working as a funeral arranger combines my desire to help clients navigate the emotional grief and at times overwhelming decisions and offer guidance to arrange the most fitting tribute for the loss of their loved one.
Working as part of a wider team helping support and being at one with families following a bereavement. Spending as much time as weather permits walking and driving along our beautiful Northern Ireland coastal routes. This inevitably gives me ample opportunities to stop at coffee shops for refreshments! I also enjoy music and dance and love a night out at the theatre.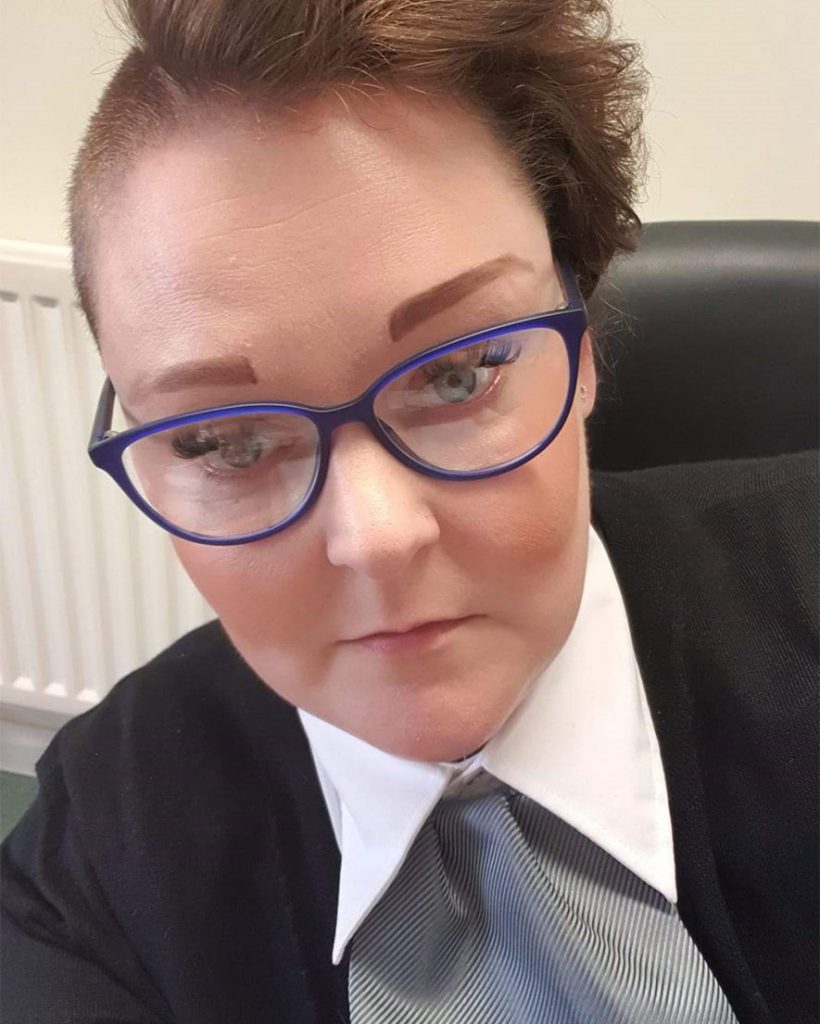 Rebecca Wilson
Funeral Director/Embalmer
I have been in the funeral industry since I was 18 so have never done anything else. Dealing with families in their greatest time of need. I am from Canada but have lived in Northern Ireland for 19 years. I enjoy spending time with my family. I have 2 children and love spending my spare time with them. Qualified in the province of Ontario Canada.  Fully qualified Funeral director and Embalmer.
Our Values
Pride
We take pride in everything we do. Our aim is that everyone who works for Funeral Partners shares our values.
Helping People
Our business exists to help the bereaved to make fitting arrangements for their loved one's last journey and to provide lasting memories for family and friends.
We do this with a positive, caring and understanding approach.
Respect for everyone
We value diversity and treat everyone with the same respect, courtesy and dignity.
Professional Standards
We are a professional organisation and we strive to achieve the highest possible standards in everything we do and to improve upon these standards continuously.
Accept responsibility
We accept responsibility for our actions both as a company and as individuals.
Partnership
We believe that we can only achieve our goals by working together in partnership with client families, suppliers and our employees.